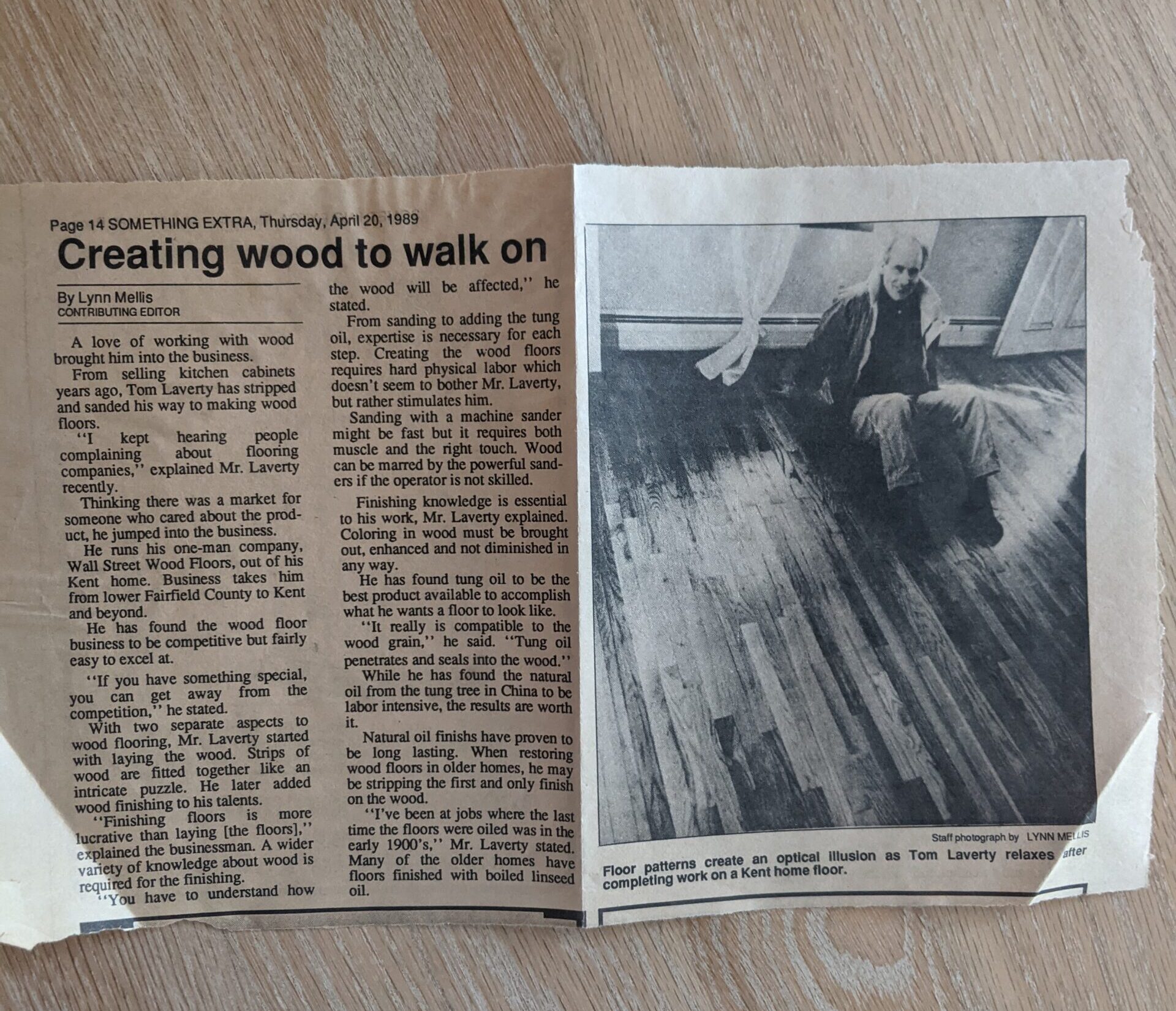 History.
Wall Street Wood Floors has been doing hardwood floors in Connecticut since 1988. Our founder, Tom, is pictured here in this newspaper cutout from 1988. Kent Good Times Dispatch.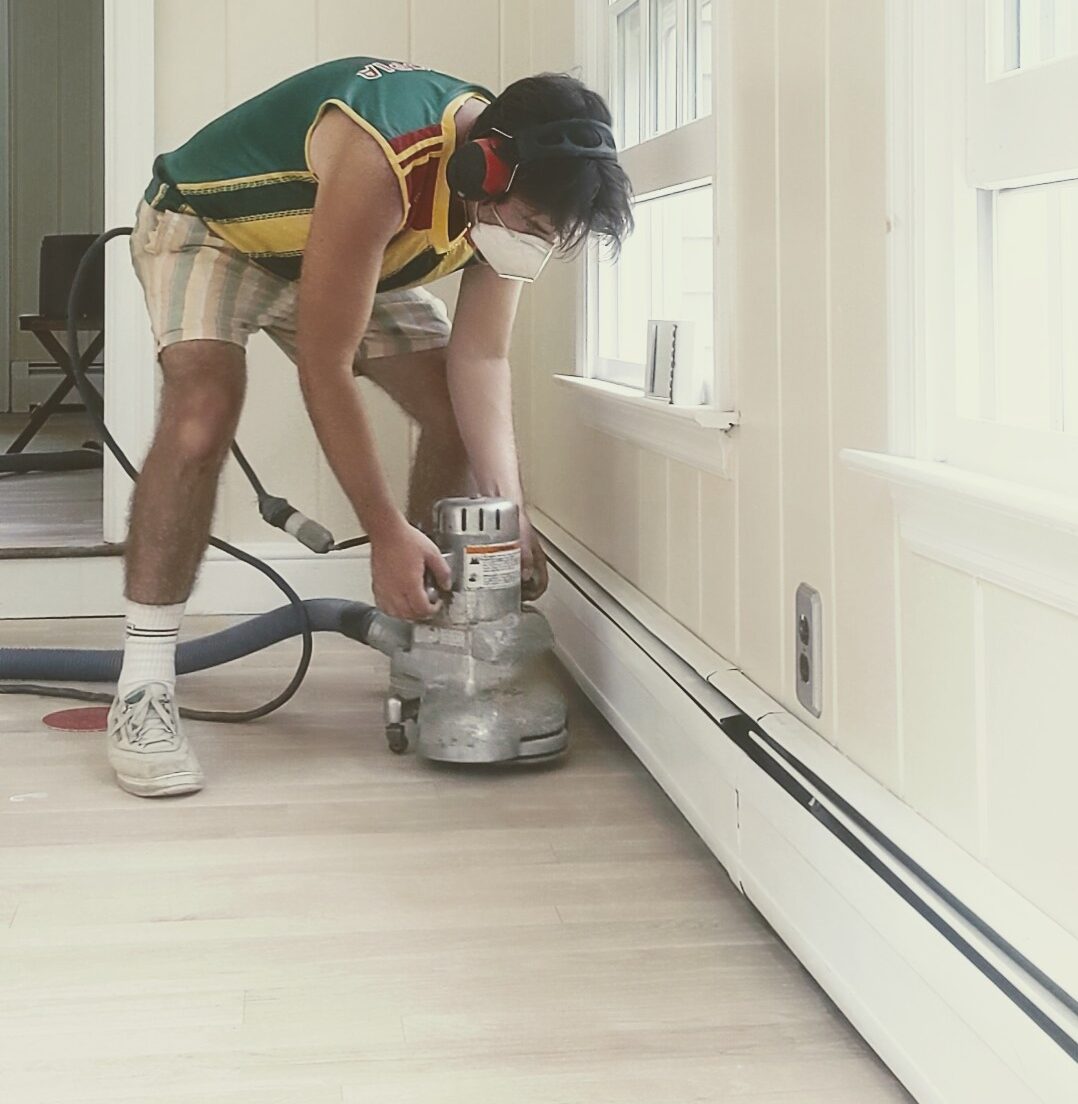 Quality.
We don't "sub out" our work. The boss is on the job everyday, running the machines.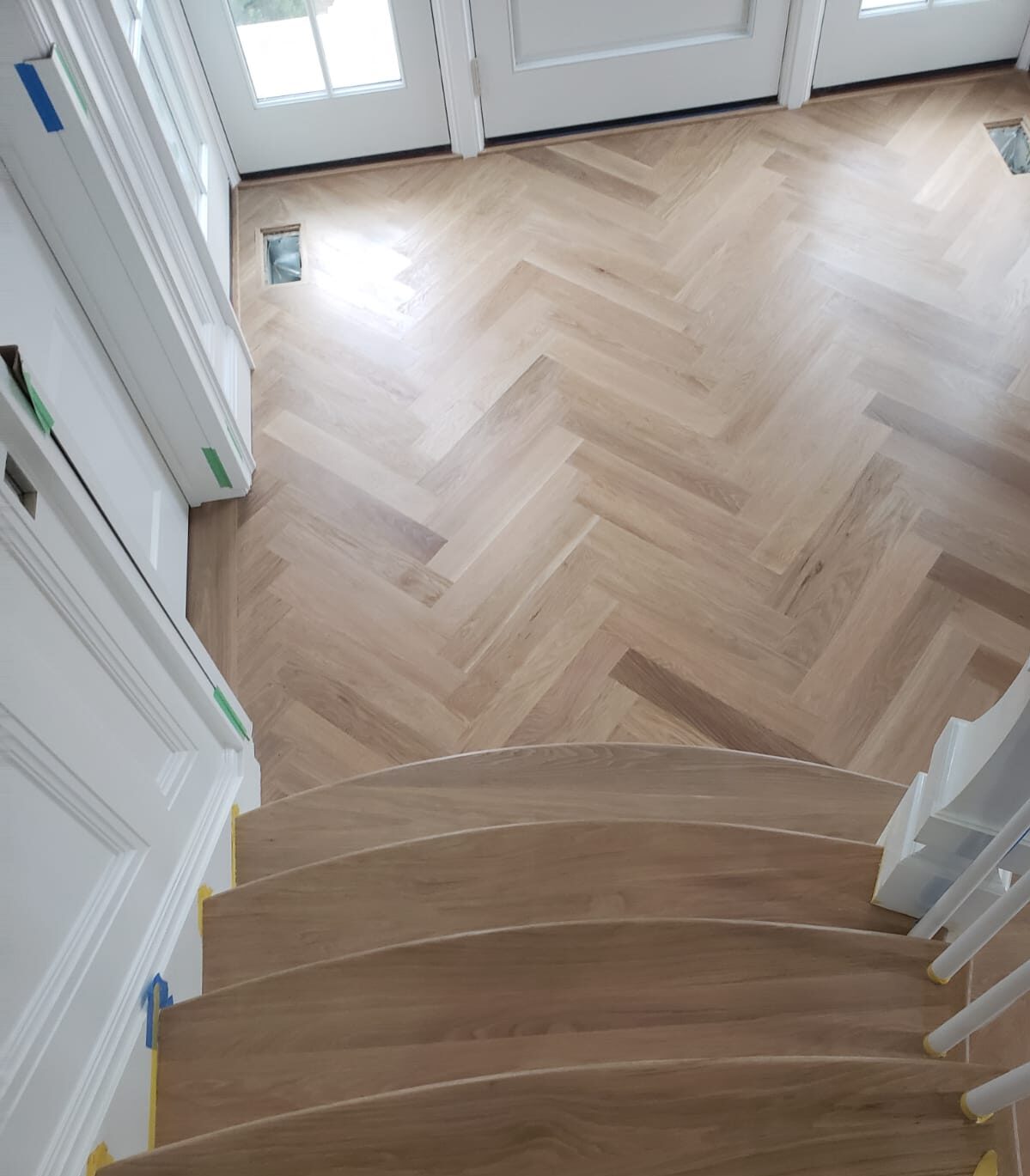 Modern Finishes.
We use environmentally-friendly waterbased finishes. Our favorite line of sealers from Bona Kemi protects your hardwood floor and sets the tone inside your home.