If you own an early to mid 1900's home in Fairfield, Bridgeport, Stamford – with wall to wall carpet – and ever wondered what's beneath the rug, do yourself a quick favor:
Grab a set of pliers.
Head into the closet or any corner of the room.
Pinch the carpet with the pliers and lift.
You should be able to easily separate the rug from the subfloor.
If it's dark, use a flashlight to see what lies beneath the carpet.
The chances are pretty good that underneath your rug, lies an antique fir hardwood floor.
"Old Growth Fir"
The fir tree is a part of the pine family and maintains an extraordinary strength to weight ratio.
Back in early to mid 1900's, old growth fir trees were plentiful.
So fir was a popular option for hardwood floors in home and even commercial spaces throughout New England one hundred years ago. Especially near bustling cities along the coast like Stamford and Bridgeport.
You can easily identify fir when you look at it because of its vertical straight lines of grain. I call em 'pin stripes.'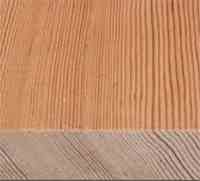 Another distinguishing factor of antique fir floors are the incredibly long lengths of each plank. Often we will see individual boards run from wall to wall, 15′ to 20′ long. This is very hard to find these days and if you do find it you will surely pay a premium for 'long lengths.'
"Buried Treasure"
A builder we've known for years called us last month and said his client wants to remove the carpet in their mid 1900's home. Located in Fairfield and quite close to Bridgeport, Tom knew we'd find something good under the rug.
Day one was exciting as we pulled back the rug to reveal an antique hardwood floor in really good shape.
Our next task was to sand the antique fir down to its raw wood state. This will remove the amber and orangey look it acquired from years of sitting underneath a rug.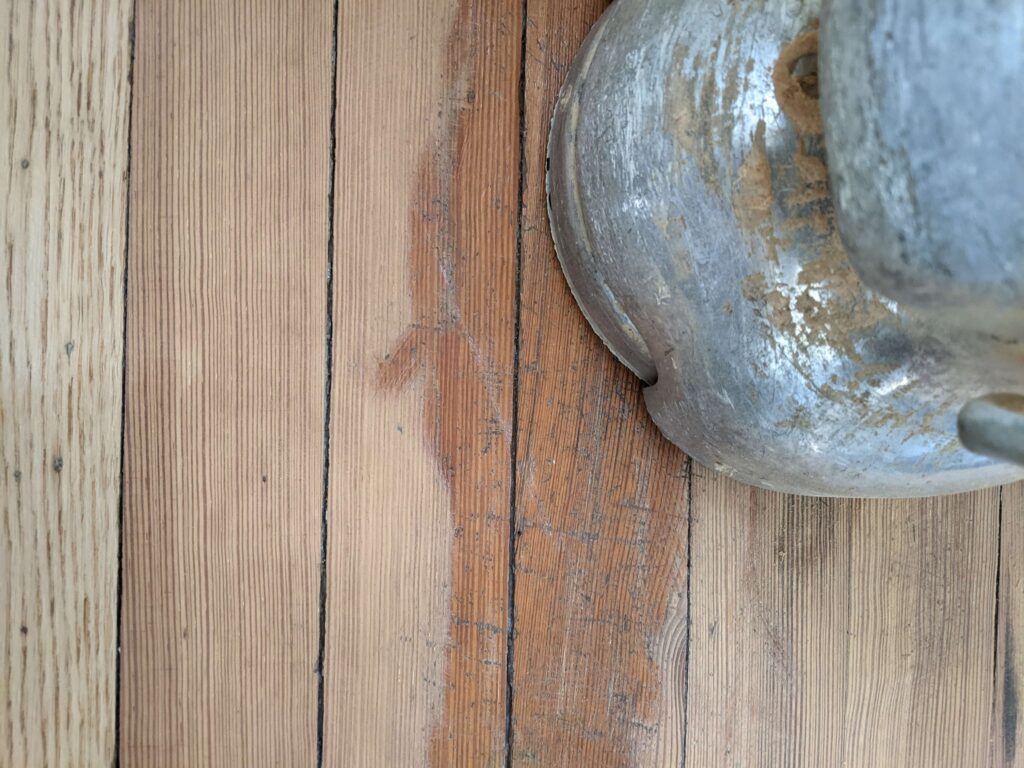 Fir isn't the easiest wood to sand as it contains a lot of sap. This sap gums up under the heat of our sanding machines. We go through a lot of sandpaper!
But nothing excites me more than seeing a classic fir floor revitalized and take shape.
We don't like to use stain on fir as it tends to go very dark, very quickly. Instead, we used ClassicSeal from Bona Kemi. It's a waterbourne VOC Compliant finish with zero pigment. This allows the true nature of if the wood to come through.
Have a look at how it turned out!