We had the pleasure of refinishing a special wood floor for a homeowner in Weston, CT.
At first glance, we couldn't quite tell what species of her floors were.
With a pronounced and geometrical grain, I had originally assumed the floors were red oak. However, after a couple of trips to the home to evaluate the floors – Tom discovered the true species of their hardwood floors…
…Ash hardwood floors!
You can see here how they looked (below) after 20 years of wear and Amberization™️. (Amberization is a word I coined to describe how floors turn amber after decades of sunlight).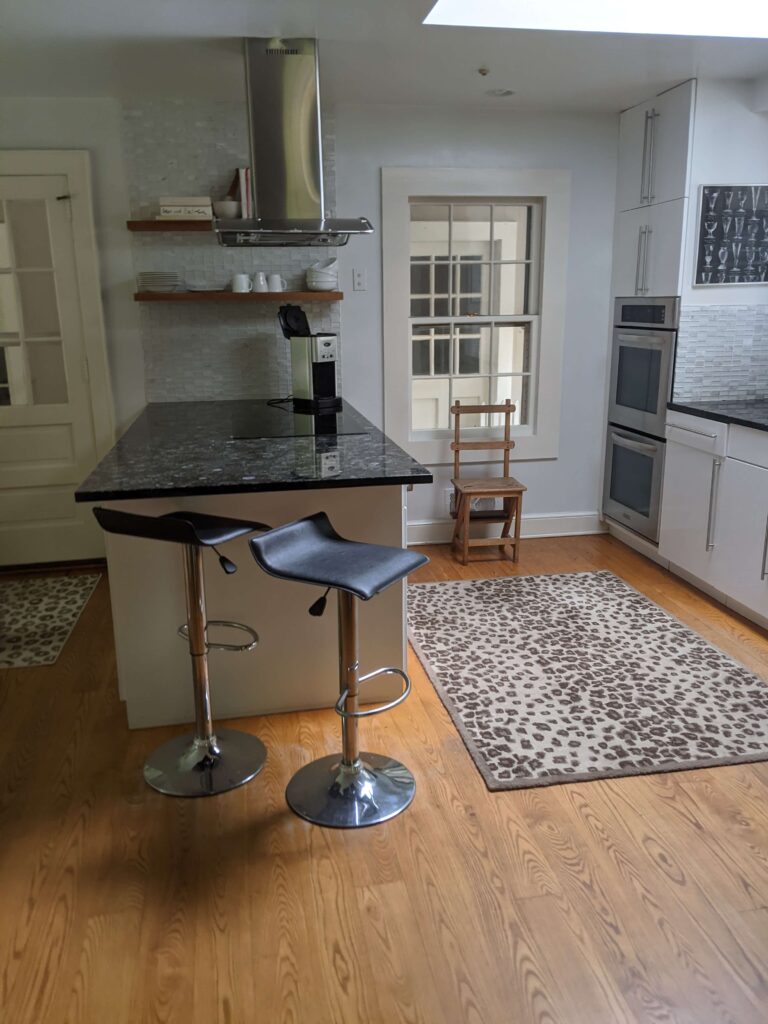 Once we discovered the species, we told the unknowing homeowner that they are fortunate to have a unique and uncommon floor in their home.
Our job was to sand all of the finish, dirt and orangey color that accumulates on a wood floor after decades of living on it. What makes us different is how we do it.
You'll see below our machinery. Which includes a dust containment machine. I take pride in the minimal amount of dust we leave after each day of working in someone's home.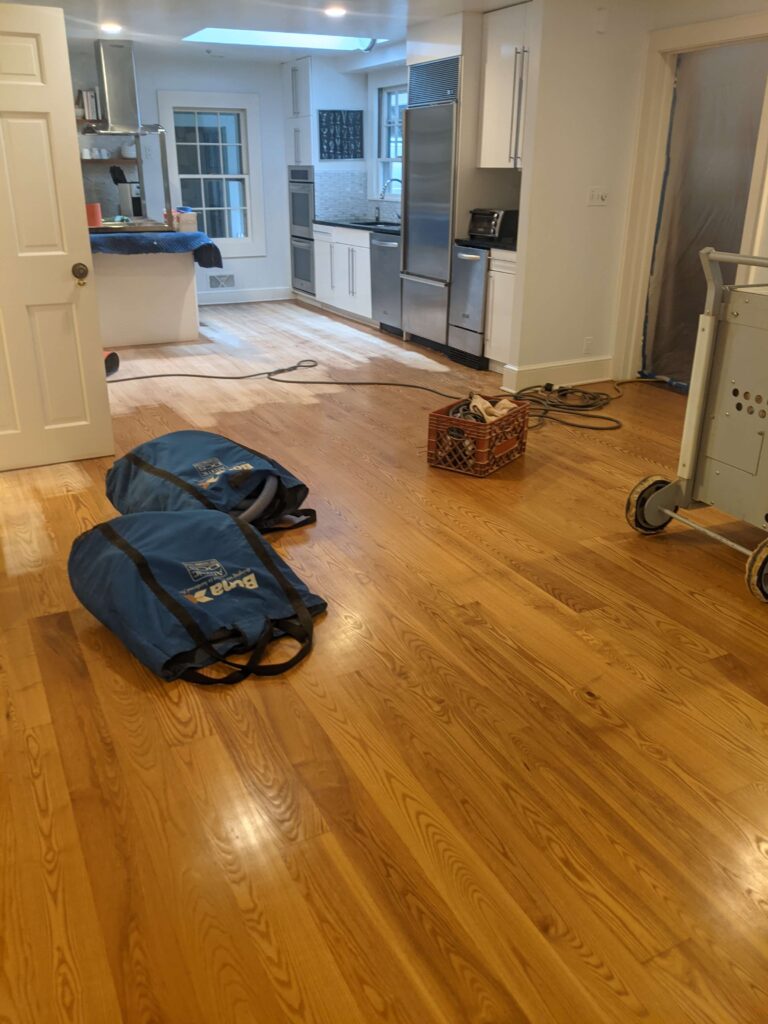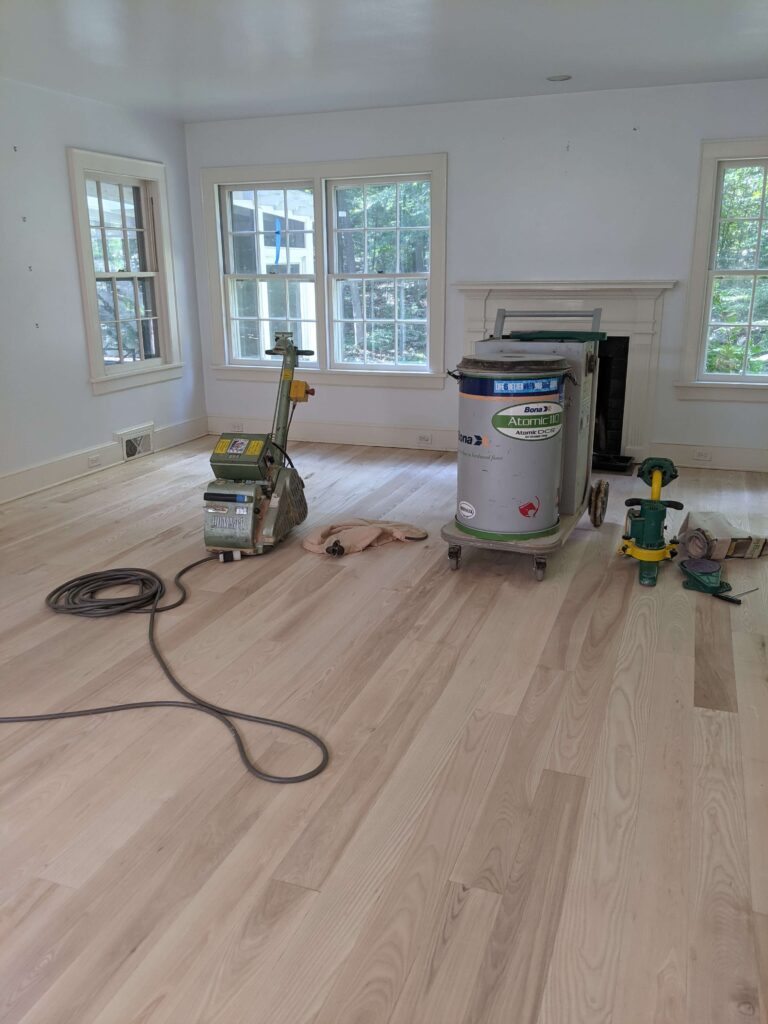 After a couple days of sanding we were able to remove all of the old finish. This brought the ash floor multiple shades lighter.
After showing samples to the homeowner, she made the decision to go with three coats of oil polyurethane. A classic, durable and beautiful option for this uncommon hardwood floor.