Wall Street Wood Floors has had the distinct pleasure of doing hardwood floors in both the oldest and newest homes on Westport's prestigious Hillspoint Rd.
The oldest home was built in the 1700's and inhabitated by the great Mr. Sherwood of Sherwood Island State Park fame. We refinished the antique, reclaimed 12′ pine floors on their first floor.
The newest home can be seen here. It is a beautiful and thoughtful home overlooking Compo Beach.
For this project we installed, sanded and finished 7″ white oak throughout. The foyer features a 4″ white oak in a herringbone pattern.
Our installers nailed in a beautiful herringbone pattern, made with 4″ white oak.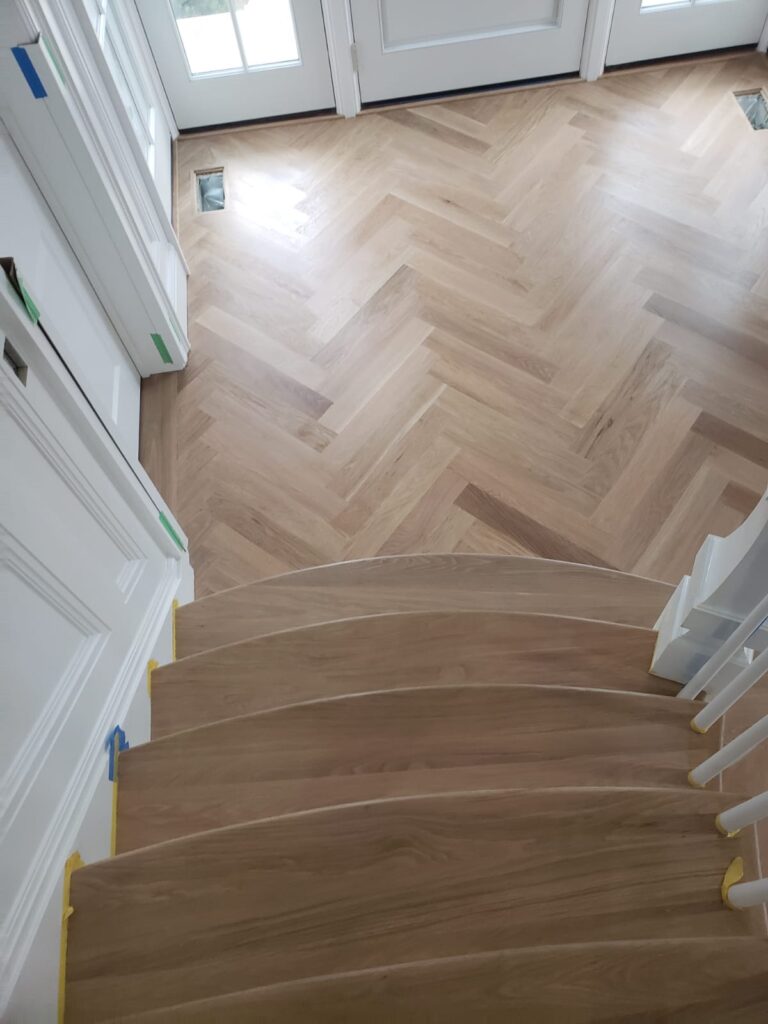 The floor was finished with Bona Kemi's NordicSeal. Then topped off with multiple coats of Bona Traffic.
Another pleased customer with a beautiful, modern hardwood floor in Westport, CT.